Iso-Osmolar, Dimeric Iodinated
Contrast Agent2
Fresenius Kabi's FDA-approved generic Iodixanol is made with quality ingredients and is safe and effective. Iodixanol provides you with an option that is chemically equivalent and fully substitutable to Visipaque®.* Now you have a choice.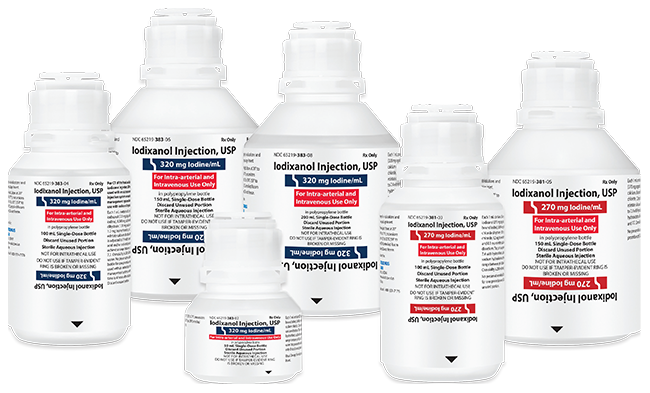 Fresenius Kabi's Iodixanol Injection, USP is fully substitutable and chemically equivalent to Visipaque®.*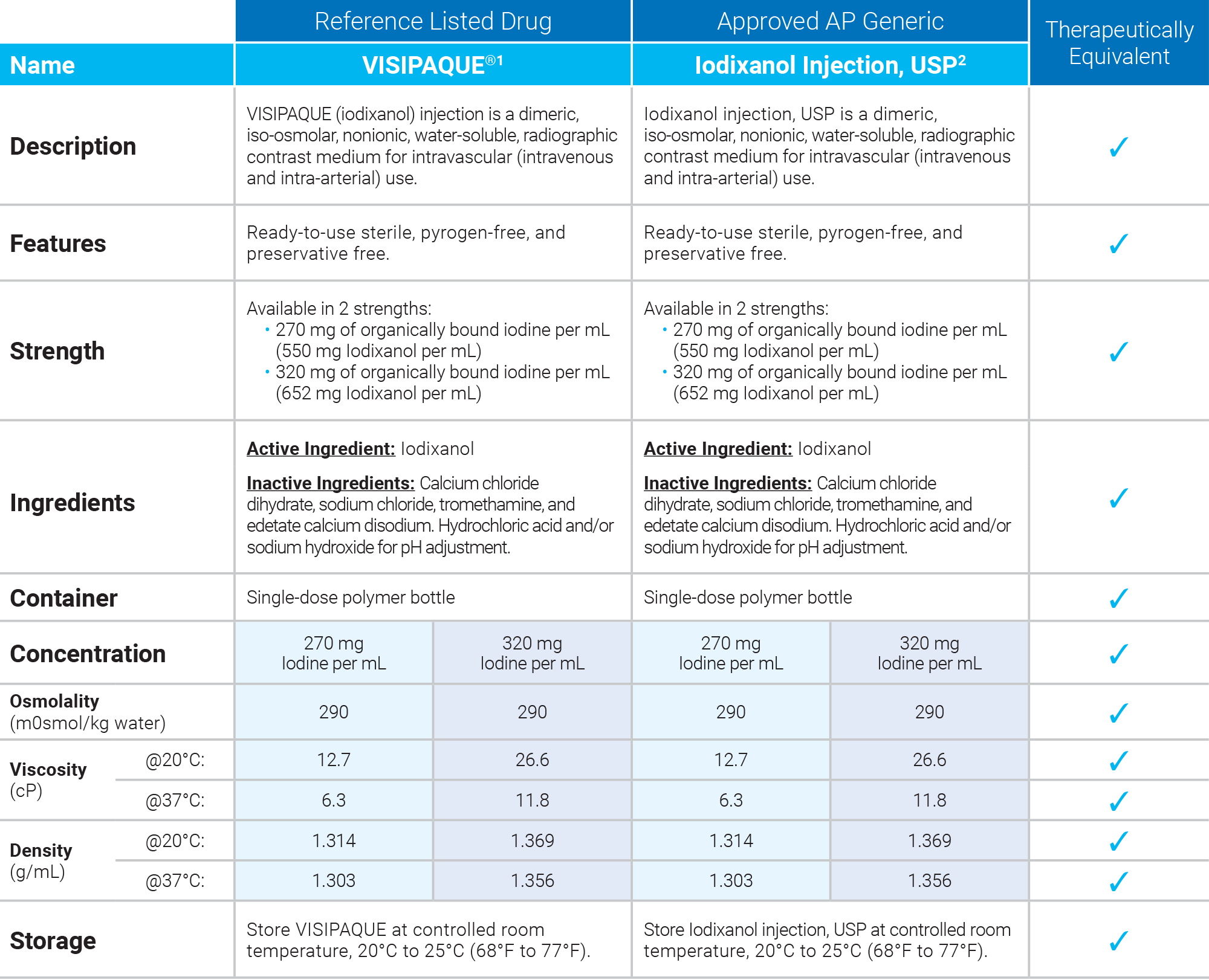 1: Visipaque Package Insert, July 2020
2: Iodixanol Injection Package, USP Insert, March 2022
• Iso-Osmolar2
• Dimeric2
• FDA-approved, AP Rated
• Preservative Free2
• Polymer Bottle
• Container is not made with natural rubber latex
• Fully substitutable and bioequivalent to Visipaque®*

*Visipaque® is a registered trademark of GE Healthcare.